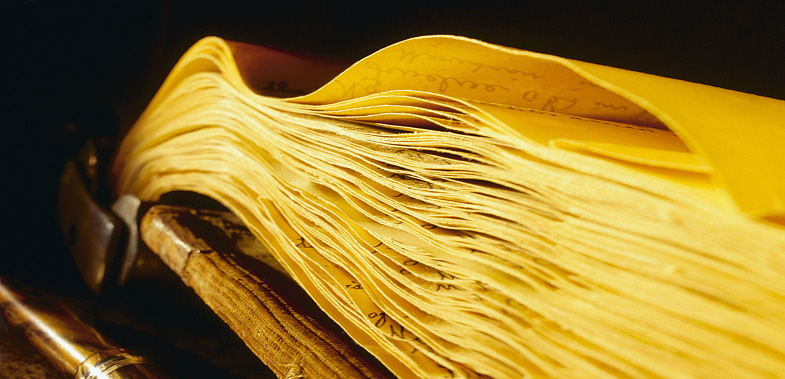 Auszug aus: "A History of the Sonnet in England – 'A little world made cunningly'"
Das traditionelle Sonett als poetische Ausdrucksform des 21. Jahrhunderts
ESV-Redaktion Philologie
01.11.2021
Lesen Sie im Folgenden einen Auszug aus Jochen Petzolds Band "A History of the Sonnet in England – 'A little world made cunningly'" zu ausgewählten Sonett-Zyklen von Patience Agbabi, die das Sonett als antirassistische Live-Performance gegen binäre Heteronormativität einsetzt.
6.5 Patience Agbabi
Born in London (in 1965) to Nigerian parents, Patience Agbabi grew up in Wales. Since the mid-1990s, she has been very active as a performance poet, but she is critical of the page/stage divide and uses traditional forms – like the sonnet – in her live performances. Indeed, in an author's statement published on the website of the British Council, Agbabi describes herself as being "obsessed with poetic form". In the same statement, she also calls herself a "poetical activist" trying to "right the wrongs of the world". She is clearly critical of thinking in binary divisions: her alter ego in the experimental sonnet sequence PROBLEM PAGES responds to Shakespeare's enquiry with an exasperated rhetorical question, "When will people stop categorising / and embrace the page-stage, black-white, / heterosexual-homosexual continuum?" (Agbabi 2008, p. 34, l. 9–11), neatly summing up what Agbabi herself tries to do in her poetry – to reject categorization and to embrace fluidity.
Sonnets play an important role in Agbabi's third volume of poetry,
Bloodshot Monochrome
(2008). The book contains five sections, three of which are made up of sonnets. […]
The third section, PROBLEM PAGES, engages with the sonnet tradition in English. It consists of fourteen prose poems that have a title, set in bold capitals and running over the whole line, followed by fourteen lines, printed with justified margins, the first eight lines set in bold and separated from the last six lines by an empty line, hence creating the impression of a column in a newspaper printed to suggest the form of an Italian sonnet (with a title). The octaves are imaginary letters written to an agony aunt at a newspaper or maga­zine. They all start with "Dear Patience" and then outline problems faced by their writers – all of whom were real poets and writers of sonnets (none of them still alive when Agbabi published the sonnets). The octaves are then followed by the advice of Patience, clearly the poetic alter ego of Agbabi. Both the problems stated and the answers given include clues that make it possible – for those well read in British and American poetry and the history of the sonnet – to identify the unnamed writers, and most of the titles are quotes from their poetry. However, the intention is clearly not to play an elitist game of who can spot the most poets, since the section starts with the list of "Contributors", naming all fourteen poets and indicating that they are arranged chronologically. Hence, the sequence provides a very brief history of the sonnet in English, starting with Henry Howard, Earl of Surrey in the sixteenth century and ending with June Jordan in the twentieth. The set includes many 'big names' like Shakespeare, Milton and Wordsworth, and some lesser known sonneteers like Mary Wroth or Charlotte Smith […].
Nachgefragt bei Prof. Dr. Jochen Petzold
02.11.2021
"Die Popularisierung des Sonetts wäre ohne Dichterinnen nicht möglich gewesen"
Die Geschichte des Sonetts in England wird oft als männlich geprägt beschrieben. Doch ohne Dichterinnen wäre diese Lyrikform vermutlich in Vergessenheit geraten. Im Erich Schmidt Verlag erscheint nun ein Band, in dem Sonette vom 13. bis ins 21. Jahrhundert besprochen werden, die nicht nur sprachliche Kunstwerke sind, sondern auch Aufschluss über die jeweils herrschenden Diskurse bieten. Wir haben mit dem Autor Prof. Dr. Jochen Petzold gesprochen. mehr …
Despite the historical chronology of the arrangement, all letter writers are treated as Patience's contemporaries; for example, in "My Light is Spent" (p. 36), Milton is told to "invest in a Dictaphone that transcribes". Patience applauds Milton's "poetic vision, whose ultimate aim is / to implant and cherish in all people the seeds / of virtue and public civility" and many of her comments show that she shares this ambition to change the world, particularly with regard to discrimination based on binary distinctions (as noted in her reply to Shakespeare). Hence, her comments are particularly supportive of female poets: for example, she encourages Wroth to publish her crown of sonnets independent of the novel (which she had to withdraw due to libel charges), telling her that "it could stand alone and / fly off the page", and expressing her hope that it will "receive due critical attention" (p. 35); and she tells an insecure Elizabeth Barrett Browning that "we only regret what we don't do" – but also advises that "it should be a joint decision whether and where you publish" (p. 40). In her answer to Wordsworth she reminds him that his "intellect is equally indebted to [his] sister", but also claims that the "sonnet's narrow room can open doors, break glass ceilings" (p. 38). Of course, Wordsworth himself is not particularly noteworthy for wanting to break the metaphorical 'glass ceiling' limiting the (economic) success of women (or of other marginalized groups of society); in fact, the comment is more directly linked to the work of the last four poets treated in the sequence, Claude McKay, Edna St Vincent Millay, Gwendolyn Brooks and June Jordan. Like Patience Agbabi herself, all of them wrote poetry as part of their political struggle against suppression and discrimination, and in "From Africa Singing" (p. 46), Jordan is given "Hi-5 for using the sonnet" to celebrate "Phillis Wheatly, the first Black woman to be published in America".
In "A Crown of Sonnets", the poem concerned with Mary Wroth, Patience declares (and presumably laments) that "few women publish coronas" (p. 35); the last section of the book, VICIOUS CIRCLE, is a crown of fourteen sonnets. They adhere to some sonnet conventions but break others: they all have fourteen lines and follow the Italian rhyme scheme, albeit with certain liberties (use of slant rhymes or assonance, and more than two rhyming sounds in the octave), but they do not use the traditional iambic pentameter. Instead, line lengths vary considerably, between two and fifteen syllables. The sequence is also unusual in its strong emphasis on narrative. In her response to Wroth, Patience suggests that the line repetitions enhance narrative; in Agbabi's crown of sonnets, this is certainly the case.
Reading like the script for a
film noir
shot in black and white, the first sonnet sets the scene for a love triangle that has the potential to turn violent:
A basement bar. Black-and-white.
I'm at the bar on a barstool. The soundtrack,
my psychopath husband stuttering in the dark.
A ring-studded hand offers me a light.
I politely decline. This is my married lot,
                                                        (1, p. 67, l. 1–5)
In the sestet, the speaker explicitly compares her situation to that of "Lana Turner in / 'The Postman Always Rings Twice'" (l. 13 f.), underscoring the film noir setting. Lana Turner was the actress portraying Cora in the 1946 adaptation of James Cain's novel, in which Cora talks her lover Frank into a plot to murder her husband. In the sonnet sequence it quickly transpires that […].
Sie sind
neugierig
, wie es weitergeht? Der Titel erscheint im November 2021 und kann
hier
vorbestellt werden.
Der Autor
Jochen Petzold ist Professor für Britische Literatur- und Kulturwissenschaft an der Universität Regensburg. Er habilitierte über Sprechform und -funktion in der Lyrik (Sprechsituationen lyrischer Dichtung) und veröffentlichte zahlreiche Arbeiten zum Sonett. Derzeit forscht er insbesondere zur viktorianischen Populärkultur.
A History of the Sonnet in England: "A little world made cunningly"
Autor: Prof. Dr. Jochen Petzold

"My mistress' eyes are nothing like the sun" (William Shakespeare)
"Death! be not proud, …" (John Donne)
"If I should die, think only this of me" (Rupert Brooke)
Selbst wer nur gelegentlich englische Gedichte liest, hat diese Verse vermutlich schon gehört, und Lyrik-Liebhaber:innen werden die Zitate als die Anfangszeilen von Sonetten erkannt haben. Viele der bekanntesten englischen Gedichte sind Sonette, und diese sind vermutlich die am häufigsten in Anthologien aufgenommene Gedichtform. Sonette sind kurz, und doch üben sie seit Jahrhunderten eine große Faszination auf ihre Leser:innen aus und können, um eine Zeile von John Donne zu adaptieren, "a little world made cunningly" verkörpern: eine geschickt erschaffene kleine Welt.
Um diese kleine Welt ausführlich zu erforschen, wird der Fokus in diesem Werk, anders als in herkömmlichen englischen Literaturgeschichten, ausschließlich auf Sonette gelegt. Jochen Petzold illustriert, neben Beispielen aus Schottland, Wales und Nordirland, insbesondere die Geschichte des Sonetts in England – von dessen Einführung in die englische Kultur im 16. Jahrhundert bis zu jüngsten Entwicklungen im 21. Jahrhundert. Besondere Beachtung finden dabei Sonett-Zyklen. Das Buch behandelt nicht nur Berühmtheiten wie William Shakespeare, John Donne oder Rupert Brooke, die eingangs zitiert wurden, sondern bringt den Leser:innen auch viele weniger bekannte Dichter:innen näher. Die Sonett-Zyklen sowie einzelne Sonette werden als Fallbeispiele in deren historischen und kulturellen Kontexten eingängig analysiert, wodurch sich das Werk sowohl für Kenner:innen als vertiefende Studien als auch für Fans englischer Lyrik als solide Basis empfiehlt.
Programmbereich: Anglistik und Amerikanistik